Funds in Focus
I. A long-standing approach to emerging markets
Carmignac Portfolio Emerging Patrimoine: The experience to invest in emerging economies
In recent years, emerging markets have regained their rightful place with investors as part of the strategic asset allocation of their portfolios. Investors with a higher risk appetite have increased their exposure to emerging market equity funds, while more cautious investors have opted for emerging market debt funds. Yet, there are growing numbers of investors that require a more all-inclusive emerging markets proposition, for example, equity investors that would prefer a more cautious approach within the emerging markets universe, or debt investors wishing to spice up their emerging markets asset allocation with a hint of equity holdings. Carmignac Portfolio Emerging Patrimoine caters to the needs of both types of investors.
The uniqueness of this Fund lies in its differentiated approach. Not only does it provide exposure to emerging markets through a diversified allocation across equities, bonds and currencies, but also places a particular emphasis on active risk management. The Fund is therefore comprehensively Emerging, Diversified and Cautious.
For this first chapter, let's dig deeper into the emerging universe and the investment approach taken by Carmignac Portfolio Emerging Patrimoine.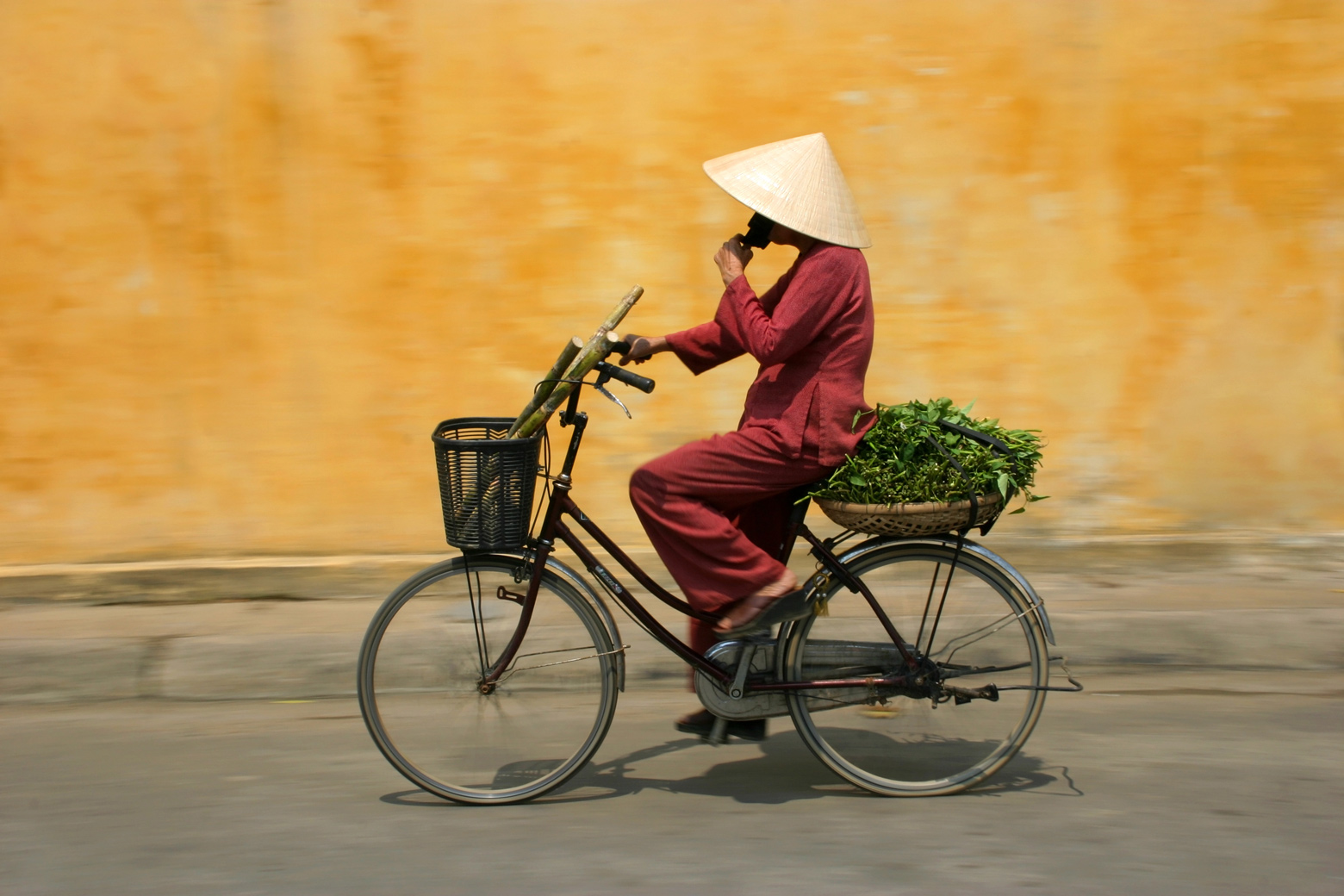 Carmignac P. Emerging Patrimoine x Emerging
Jump to a section on the page
The case for emerging markets
Emerging markets are tomorrow's developed economies
The key question to consider is why investors should seek exposure to emerging markets. First, emerging markets are tomorrow's developed economies. Today, emerging countries account for nearly 60%1 of the world's gross domestic product (GDP). This compares with less than 20%2 in the early 1990s. They have grown immensely – not only in terms of global influence, but also in terms of maturity. Many countries within the emerging market universe have undertaken profound structural economic reforms, resulting in improving fundamentals such as high growth prospects, low debt and sound balance of payments. And they continue to impress with their growth potential.
Second, the emerging universe constitutes a valuable investment alternative to the developed world. Although developed markets have recovered strongly since the global financial crisis, weaknesses are still evident. Questions persist as to whether developed nations can deliver attractive growth in a climate of political uncertainty, interventionist monetary policies and rising inflation.
(1) 2016 forecasts (2) 2015 data. Sources: International Monetary Fund, European Central Bank and World Bank.

Carmignac, a strong presence since inception
Although macroeconomic indicators are clearly in favour of emerging markets, the universe itself still comes with risks. Finding a clear path to returns can be exhausting and requires considerable experience, especially in order to select attractive opportunities and avoid pitfalls. To be successful, investing in emerging markets must involve choosing the right partner.
Carmignac's experience in emerging markets stretches back more than 25 years. We began investing at a time when others were still reluctant to commit. Over the years, we have formed strong relationships with local market experts. We have also fine-tuned our investment process to capture the most promising opportunities of the emerging universe while actively anticipating, identifying and mitigating its associated risks.
To fulfil our objectives, we have built a solid emerging market team, composed of Fund managers and analysts, all experts in their specialist fields. The team's ideas and collective decisions are further enhanced by the contribution of Carmignac's management team, notably during the daily investment committee. It ensures each team member is aware of developments across all asset classes and geographic areas, and can be responsive to all market conditions and identify investment opportunities within their area of expertise.
A flexible and conviction-driven approach
Underpinned by a conviction-driven philosophy, the non-benchmarked approach taken by Carmignac Portfolio Emerging Patrimoine enables us to invest freely across both traditional emerging markets and lesser-known frontier markets (unconstrained by asset class, geographic region, sector or market capitalisation). We consider this freedom to be a great strength and a key contributor to the Fund's long-term success.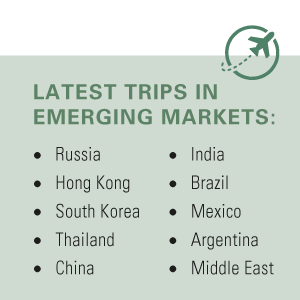 We endeavour to always understand the political, social, economic and cultural dynamics and risks of the countries, sectors and companies we invest in. For this reason, we combine macroeconomic analysis with company analysis. Macroeconomic analysis allows us to take a holistic view of the trends and factors that influence markets – both globally and locally, through the assessment of a variety of indicators. Company analysis grants us in-depth knowledge of companies, through both thorough analysis of financial statements and meetings with company management, clients, and suppliers across the world. Consequently, the Fund's geographic exposure genuinely reflects our convictions.
Geographic exposure of Carmignac Portfolio Emerging Patrimoine – Equity component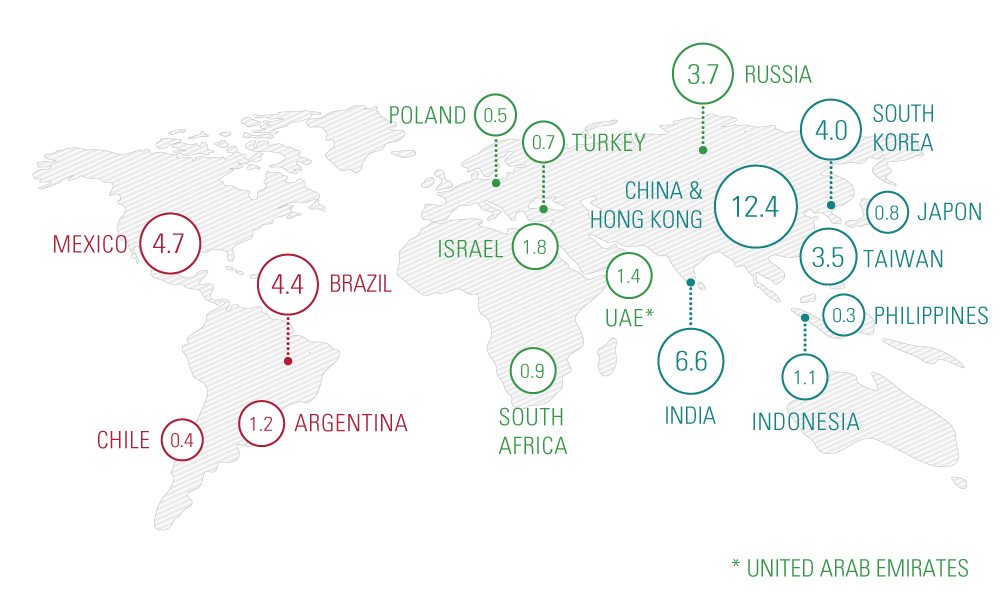 DID YOU KNOW?
The term 'emerging markets' was coined by Antoine W. Van Agtmael during a 1981 investor conference held in Thailand. Then deputy director of the capital markets department of the World Bank's International Finance Corp, he believed terms such as 'developing countries', 'lesser developed countries (LDCs)', 'underdeveloped countries' and 'third world' were disparaging for the countries concerned, and sounded distasteful for potential investors. He felt it was time for a more uplifting description.

Even though today the term seems widely understood by all, finding a clear and consensual definition is another matter. For a long time, the emerging status of a country was determined only by its level of wealth, as measured by Gross National Income (GNI) per capita. The pace at which emerging market economies have been growing, and the increasing number and variety of countries that have been classified under this segment, makes it difficult to keep this purely statistical measure as the only criterion.

As we see it, emerging markets are countries that have a high potential for growth, but may experience economic or political instability and are generally less accessible to investors. Even though some of these countries appear well advanced, their markets have not reached a sufficient stage of economic or capital markets development to be comparable to developed countries such as Canada, the United Kingdom, Germany or France to list a few.